Ashley- Dental Assistant
Ashley is the newest addition to the Healthy Smiles Family Dentistry Team. A desire to help patients achieve a beautiful healthy smile is what attracted her to dentistry. She completed her education locally in Gulfport, MS. Her gentle nature makes her a favorite with patients and her team members. In her free time, she enjoys spending time with her husband Tyler.
Erica- Dental Hygienist
Erica graduated with an Associate of Applied Science in Dental Hygiene from Pearl River Community College in 2007. She received her Bachelor Degree in Allied Health at the University of Southern Mississippi in 2012.
"I love seeing patients of all ages and I feel that dental education is a very important part of what I do." She enjoys the opportunity to help our patients understand why complete oral care is so beneficial to their overall health.
Erica enjoys cooking for her family and watching her son play the Trumpet, Piano and soccer.
Lonnie Edison- Receptionist and Claims Specialist
Lonnie has 15 years of dental office experience. She was worked as a Dental Assistant, receptionist and billing and claims specialist. Lonnie received her training for Dental Assistance through the Red Cross at Keesler Air Force Base. She is CPR and Radiology certified.
Lonnie loves giving back to the community and has traveled North Mississippi on a dental van to provide services to underprivileged children.
She has been married 35 years and enjoys going on vacation with her 13 grandchildren.
Presently, she is the front desk receptionist and billing claims specialist. "I am happy to be working at an awesome office with an excellent dentist, Dr. Kinyatta Bennett."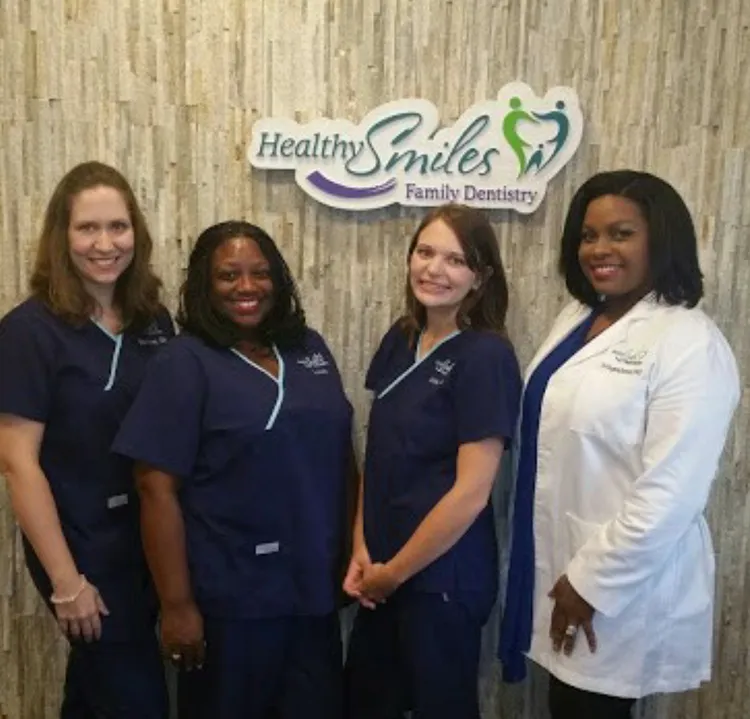 Dr. Bennett and the entire team are committed to remaining on the cutting edge of high-tech dentistry while providing a delightful patient experience.